Brittany Philipsen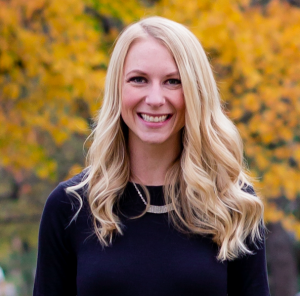 What is your favorite childhood book?
When I was in first grade I fell in love with The Babysitters Club series. It was the series that made me fall in love with reading!
What is your secret talent?
I can say the alphabet backwards! Ask me the next time you see me and I'll prove it! Z, Y, X, W, V, U…
Who was your favorite teacher in Elementary School and Why?
My favorite teacher in elementary school was my fifth grade teacher, Mr. Clarke. He had this really dry sense of humor and just made us die laughing all the time. He also held us to really high expectations and was the first teacher that I felt challenged by.
What is your favorite thing about teaching?
My favorite thing about teaching is seeing growth happening right before my eyes. It can be so small and incremental, but when you think back to a child's skills and abilities then and now… it is so incredible.
What is your favorite subject to teach and why?
My favorite subject to teach is writing. I love to help students find their voice and learn to use language creatively.
What is your favorite part of being a part of the Willow family?
I love working with like-minded colleagues who are just as driven and passionate about education as I am.