Cybeles Onuegbulem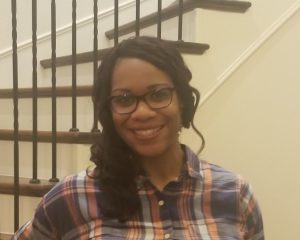 What is your favorite childhood book?
I liked The BFG by Roald Dahl. It kept me intrigued right from the beginning.
What is your secret talent?
I have an incredible knack at getting injured while playing my favorite sport, volleyball. Ok, maybe the secret talent is that I'm a competitive volleyball player. The injuries sometimes come with i.
Who was your favorite teacher in Elementary School and Why?
My favorite teacher was actually the principal at my school in Portugal, Mr. Sunderland. He exemplified what I now know as 'tough love' or 'warm demander' and gave a whole-school speech about not tolerating any form of bullying. That serious, meaningful speech might be what many remember him for.
What is your favorite thing about teaching?
My favorite thing about teaching social emotional learning is the process of getting to know the student by spending time with them. Each scholar I've worked with is so unique and the joy of seeing even a small amount of growth makes many tough days worth all the effort.
What is your favorite part of being a part of the Willow family?
I was first drawn to the belief of "…education with a worldwide vision" because that's also a personal belief of mine, and one that I believe will prepare our children to be an important part of our diverse community.