Derek Lavezzo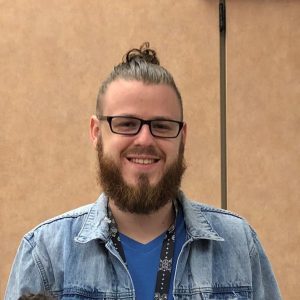 What is your favorite childhood book? 
-Number The Stars
What is your secret talent?   
-I am a great writer and wrote professionally about both music and sports for a few years.
Who was your favorite teacher in Elementary School and Why? 
-My favorite teacher was Ms. Zaremski because she pushed me to reach my full potential and always held me to the highest expectations. She instilled in me some of the very ideals I still use today.
What is your favorite thing about teaching? 
-I love interacting with and getting to know my kiddos and building relationships with them that I hope stays with them even after they leave my class.
What is your favorite subject to teach and why?   
-I enjoy teaching Language Arts because you really get to dive into reading and writing in a way that can be creative and engaging that the students may not even think of while having fun but also learning.
Why are you excited to be a part of the Willow family?
-I am joining the Willow family all the way from Florida. I am beyond excited to join such a wonderful school with such nuance and creativity that will let me be the best educator I can be. I cannot wait to meet and interact with my fellow coworkers, parents, and most of all the kids!