Elizabeth Busch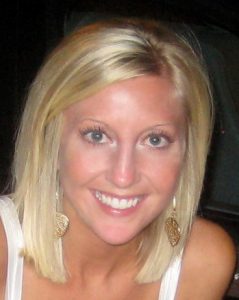 What is your favorite childhood book?
My favorite childhood books to read were the Junie B. Jones books.
What is your secret talent?
I'm not sure that I have a specific secret talent that I'm aware of. I am really good at Connect 4!
Who was your favorite teacher in Elementary School and Why?
My favorite teacher in elementary school with Mrs. Topinka (fourth grade). Her husband worked for a supplier of gumball machines and every Friday, she would bring in a big bag of gumballs for the class.
What is your favorite part of doing your job?

My favorite thing about being a speech pathologist is hearing all the funny things that my students say and watching them grow and make progress.
What is your favorite part of being a part of the Willow family?
I am excited to be a part of the Willow family because I have heard that it is a tight-knit community with great parent involvement. The staff members that I have had the opportunity all seem wonderful and I am excited to work with them!