Ellen (Beth) Gardner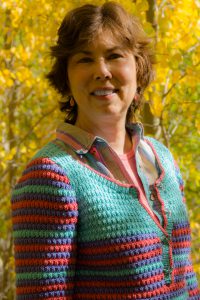 What is your favorite childhood book?
My favorite book as a child was Danny Kaye's Around the World Story Book. It was a collection of folktales from all over the world told with Danny Kaye's signature humor. In fact writing this made me nostalgic and I ordered a copy from Amazon.
What is your secret talent?
It's not exactly a secret talent, but I like to sing opera. I sang in the chorus of Opera Colorado for a few seasons quite a while back, and recently I got to sing in Amahl and the Night Visitors with the Central City opera.
Who was your favorite teacher in Elementary School and Why?
My favorite elementary school teacher was Mrs. Hendrickson in second grade.
What is your favorite thing about teaching?
My favorite thing about being in the school library is helping kids to find books that they will love and seeing the excitement on their faces when they find a book that they can't wait to read.
What is your favorite subject to teach and why?
I have taught students who were behind in reading and math, which was enjoyable because I knew I was doing something very important. However, I prefer the library because the kids are learning what they want to learn instead of what the teacher tells them to learn.
Why are you excited to join the Willow family?
I am very impressed with the kids I met at Willow Elementary. They seem to be engaged in learning.