Greg (Gregory) Clough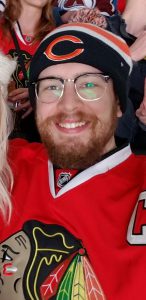 What is your favorite childhood book? 
All of the Harry Potter series.
What is your secret talent?  
It's not totally a secret, but I can play 10 different instruments.
Who was your favorite teacher in Elementary School and Why? 
Mr. Zurn because he would make bad jokes all the time. Looking back, they are hilarious now.
What is your favorite thing about teaching?  
I love building relationships with the students and watching them grow as people.
What is your favorite subject to teach and why? 
Music! I love music because it is a great way to express yourself.
What is your favorite part of being a part of the Willow family? 
I love the supportive staff and close-knit community at Willow and am excited to become a part of this family.