Hannah Scotland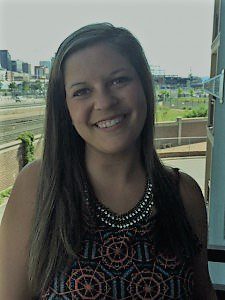 What is your favorite childhood book?
I loved (and still do) The Rainbow Fish.
What is your secret talent?
I don't know how much of a talent it is, but I can organize anything and everything… and I like it.
Who was your favorite teacher in elementary school and why?
My favorite teacher was my 4th/5th grade teacher Mrs. Krebs because she was so kind and created such a fun classroom environment for her students to explore and grow.
What is your favorite things about teaching?
It's hard to pick just one thing I love about teaching, but one of my favorite things about teaching is creating meaningful relationships with the kids that positively impacts who they become.
What is your favorite subject to teach and why?
My favorite subject to teach is reading. I love reading different kinds of books with the kids and watching them become independent readers!

What is your favorite part of being a part of the Willow family?
I love being at Willow because of the strong community that there is between all of the staff, students and parents.