Heather Fox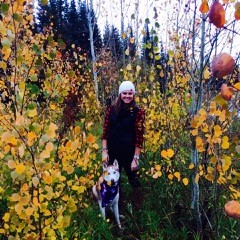 What is your favorite childhood book?
My favorite childhood books were the Magic Tree House series. I loved the adventures the characters would get to go on. The books inspired me to pick up new books from the library on different countries, or animals the characters would encounter. They really kick started my love of reading.
What is your secret talent?
My secret talent is that I can jump a horse. My mom rides horses professionally, and I grew up on the back of a horse. I stopped ridding on a consistent basis years ago. However, it is still one of my favorite things to do.
Who was your favorite teacher in Elementary School and Why?
My favorite teacher in Elementary School was my kindergarten teacher, Mrs. Lou. She had the biggest heart, and it was very clear she loved her students, and her job. She always made learning fun, and never failed to have a smile on her face. She was a huge inspiration to me becoming a teacher.
What is your favorite thing about teaching?
My favorite thing about teaching is the relationship building; between students, and their families. I believe that my students, and their families have just as much to teach me, as I do them.
What is your favorite subject to teach and why?
My favorite subject to teach is reading because I have always loved to read. It opens the door to new worlds, and new ideas. Getting students passionate about reading is such a joy to see, and a big goal for my class this year.
What is your favorite part of being a part of the Willow family?
I had the pleasure of working at Willow last year, and I have met some of the most amazing people through this school. I am so excited to work with the class coming up. I know just how smart, creative, and enjoyable they are. I know we will have so much fun together this year, I cannot wait!
.