Janis Dickman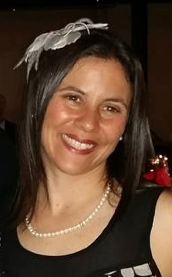 What is your favorite childhood book?
I read anything by Roald Dahl, Beverly Cleary and Shel Silverstein growing up.
What is your secret talent?
My secret talent is teaching kickboxing. Playing hockey might be a secret talent as well – I played goalie for 13 years.
Who was your favorite teacher in Elementary School and Why?
My favorite teacher in elementary school was Mr. Berg. He let us turn the classroom into our very own 'cardboard city' with buildings made of refrigerator boxes. We designed them to create work spaces in which we felt comfortable to be successful at all times.
What is your favorite thing about teaching?
My favorite thing about teaching is when something clicks for a kiddo who has been having a hard time with a concept. When they get excited for themselves and that smile grows from ear to ear as they realize what they know.
What is your favorite subject to teach and why?
My favorite subject to teach is math. There is so much flexibility in finding the end result that kids are able to be creative and then get to share it with others.
What is your favorite part of being a part of the High Tech family?
My favorite part of being a member of the Willow family is having the ability to help foster the inclusive and supportive community that we have become through the years. Our families are amazing and I am lucky to work with the incredible teachers and staff who surround me!