Katlyn Pedone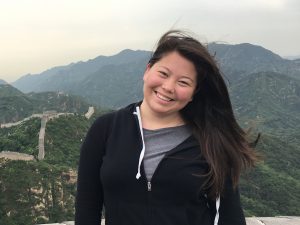 What is your favorite childhood book? 
My favorite book when I was a child was Love You Forever by Robert Munsch. I love this book because my parents read it to me often as a child and when I turned 16 they gave me a new copy of the book where they had each signed a page. It was an amazing gift!!
What is your secret talent?   
My secret talent is that I can sing. When I was a kid I took voice lessons and learned to sing classical and musical theater songs. I even competed in competitions and in high school I won the classical category for my age division!
Who was your favorite teacher in Elementary School and Why? 
My favorite teacher in Elementary School teacher was my 5th grade teacher Mr. Imhoff. He was an amazing teacher because he cared about all of his students, he always had high energy which kept us all engaged and he was really attentive to what the class and each student needed and he adjusted how he was teaching accordingly.
What is your favorite thing about teaching? 
My favorite part about teaching is the relationships that you build with the students and their families. You get to know students as a whole. You learn what they like and are interested. You also learn what families' hopes and dreams are for their student. Then you are in a position where you can then incorporate student interest into lessons and help in the achievement in the hopes and dreams for each student.
What is your favorite subject to teach and why?   
My favorite subject to teach is science. I like to teach science because I really enjoy the hands on aspect of it. I also like to see the students problem solve and work together to figure out how to complete an activity or to identify a material.
Why are you excited to be a part of the Willow family? 
I am excited to be a part of the Willow family because of the caring and supportive atmosphere that it presents. I know that I am in a place and surrounded by people that will help me teach the best that I can. Everyone is so nice and are all willing to help you learn!