Lauren Epps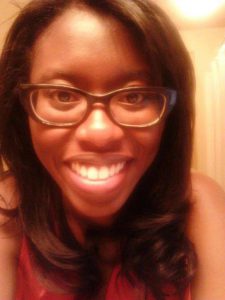 What is your favorite childhood book?
When I was younger, I was obsessed with the Little House on the Prairie books. For some reason, I loved Laura's life and even imagined myself living in the 1800s in a log cabin, helping on the farm, and eating salty venison.
What is your secret talent?
Talent is a strong word, but I really like to sing…mostly in the shower or at church. I also enjoy freestyling my own songs.
Who was your favorite teacher in Elementary School and why?
Ms. Foster was my kindergarten teacher and I have really fond memories of her. I loved being in kindergarten, taking naps and learning how to read. My sister and I were the only students invited to her wedding, too!
What is your favorite thing about teaching?
I love working with students and giving them a challenge. It's fun to see them persevere through difficult tasks until they're finally able to understand the concepts. It's also cool to see their different ideas and how they solve problems in ways we as adults could never imagine.
What is your favorite subject to teach and why?
Math is my favorite subject and it's also my favorite to teach. Growing up, numbers and equations came easily to me. I like being able to support different learners who come in at various stages. It also gives me a chance as a teacher to break down the steps for myself so that I can help students develop a strong conceptual understanding of what the numbers mean and why they're relevant in their lives.
What is your favorite part of being a part of the Willow family?
I've really enjoyed watching our Willow family grow and change over the past three years. I love the sense of community that has been developed with my teammates, other colleagues and our students and their families. Each and every person in the building gives 100% and it's great knowing we have each other's backs. I feel can't wait to see what the future holds!