Lou (Lourdes) Gonzalez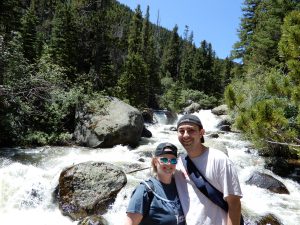 What is your secret talent?
Being from New Orleans, I am really good at making seafood and creole dishes.
Who was your favorite teacher in Elementary School and Why?
My favorite teacher was my first grade teacher. She really liked dogs and so did I and I was able to bond with her. She also worked with me so that I was able to read at the same level as my classmates.
What is your favorite thing about teaching?
My favorite thing about teaching is being able to interact with my students and to have deep discussions with them about the texts we read together.
What is your favorite subject to teach and why?
My favorite subject is reading because books open up a world to students and I love to have intellectual discussions about the texts.
What is your favorite part of being a part of the Willow family?
My favorite part about being a part of the Willow family is that I have formed very close relationships with people here. I moved here from New Orleans and did not have any friends or family when I moved here. Now I have people that support me and that I know I can count on in Denver.