Uniforms

All Willow students, including ECE students, wear uniforms.
Uniform Colors: Khaki, Navy Blue, White, Forest Green, Black and/or Grey
No Jeans
No Printed Material
Logo/Picture Fee (except school logo)
The following clothing items are required to adhere to the uniform colors and guidelines:
Shirts (T-Shirts or Collared Shirts)
Sweaters
Sweat Shirts
Hoodies
Pants
Shorts
Skirts
Leggings
*Any clothing purchased as a part of the PTA Spirit Wear Initiatives or special Willow events (i.e. Field Day) can be worn any time as a part of the school uniform. Purchase PTA Spirit Wear.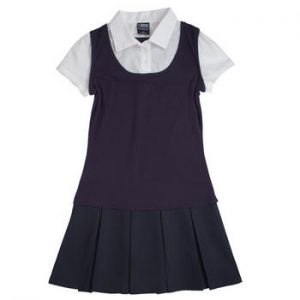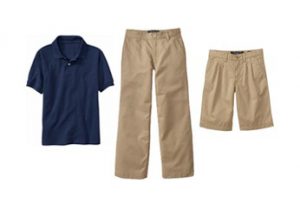 If you want to order shirts with our logo, you can purchase through the PTA Spirit Wear program.
Frequently Asked Uniform Questions:
Do we have to buy our uniforms through the school uniform vendor?
No. This is an option we provide to support families. It is also a fundraiser for the school. For every item you buy through the school's uniform vendor, $1 is donated to Willow.
Do we need logo on all shirts?
No. Logos are optional. You can choose to buy uniform shirts from the vendor provided on this page and they will put our logo on the shirts. They will also put logos on shirts/sweatshirts, hoodies, etc. that you have purchased from another store. All you need to do is bring them to school and the vendor will pick them up from the office.
Is there preferred color combination for pants and shirts or can students mix and match colors?
No. You can mix and match however you like as long as you are wearing the school uniform colors listed above.
Do the shirts have to have a collar?
No, but students are not permitted to wear an undershirt or tank-top. Sleeves are required.
Can students wear tights or leggings?
Yes, but only under a skirt or shorts. They may not be worn as "pants." Tights or leggings MUST be in uniform colors listed in the guidelines.